Dr. Eli Markovich
Dr. Eli Markovich is a General Dentist at Tower Smiles Dental in Downtown Calgary.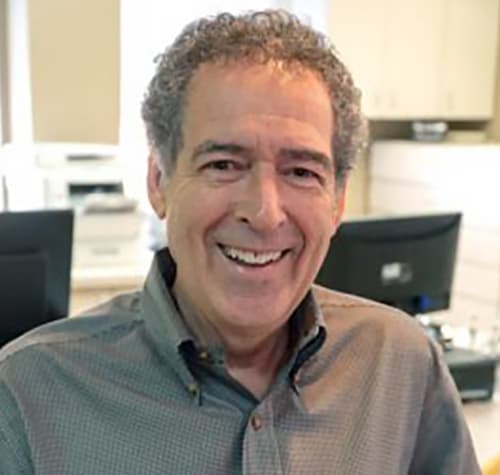 Dr. Eli Markovich has been practicing dentistry in Tower Centre (formerly Palliser Square), at the base of the Calgary Tower for more than 30 years,  and is looking forward to many more years of meeting new patients.
After he graduated from the University of Alberta with BSc. and DDS. degrees, he was very fortunate to be able to establish a dental practice in Calgary at his current downtown location.
He is a member of the Calgary & District Dental Society, as well as the Alberta Dental Association (ADA) and the Canadian Dental Association (CDA).
His hobbies include golfing, curling, and skiing.
He has been happily married for more than 40 years, and has 2 daughters, and 4 grandchildren. Eli especially enjoys being a grandfather and enjoys when his own patients (who he treated as children) now bring their own children to see him.
He appreciates the fact that a lot of his patients are downtown professionals who have limited time in their busy schedules to take take care of their dental health, and is gratified that they appreciate the efficiency of his team and the services he can provide.
Dr. Markovich is now more passionate about dentistry than ever, as it has changed so dramatically since when he first started and he loves learning new aspects of dentistry as technology evolves.